Name: Richard Irakoze
---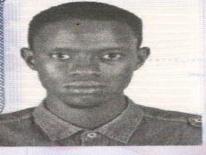 The Metropolitan Police Department is seeking the public's assistance in locating 18-year-old Richard Irakoze, who was last seen in the 1700 block of D Street, Northwest, on Tuesday, July 18, 2017.
He was reported missing on Wednesday, July 19, 2017.
Richard Irakoze, is described as a black male with a dark complexion, 5'11" in height, 140 pounds, and black hair. His clothing description is unknown.