Name: Dennis Harrell
---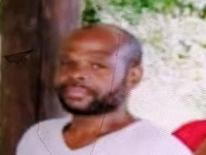 The Metropolitan Police Department is seeking the public's assistance in locating 43-year-old Dennis Harrell, who was last seen in the 1800 block of Corcoran St NW, on Friday December 2nd, 2022.
The report was filed with MPD on Monday December 5th, 2022.
Dennis Harrell is described as a black male, average height, stocky build, with bald head and brown eyes. He was last seen wearing black timberland boots, blue jeans, and a camouflage jacket.