Name: Clarke Branch
---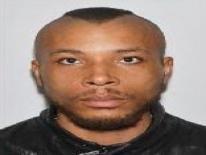 The Metropolitan Police Department is seeking the public's assistance in locating 34-year-old Clarke Branch, who was last seen in the 1900 block of Rosedale Street, Northeast on Friday, October 16, 2020.
The incident was reported Monday, October 26, 2020.
Clarke Branch is described as a black male, with a light brown complexion, 5'10" in height, 175 pounds, with brown eyes and black hair. He was last seen wearing black and gray sweatpants, a black hoodie and black sneakers. He may be in need of medication.