Name: Clarence Beachum
Missing Since:
Friday, December 29, 2017
---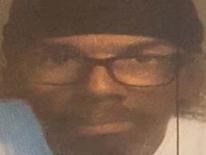 Friday, December 29, 2017
The Metropolitan Police Department is seeking the public's assistance in locating 56-year-old Clarence Beachum who was last seen in the 1800 block of C Street Southeast, on Friday, December 29, 2017.
The incident was reported on December 30, 2017.
Clarence Beachum is described as a black male, with a medium brown complexion, 5'10" in height, 140 pounds, brown eyes and black hair. He was last seen wearing a black coat with a green apron around the waist, a red hoodie, green pants and trash bags covering his shoes. May be in need of medication.