Name: Asiana Thurman
---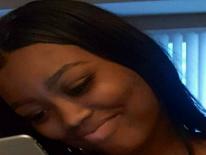 The Metropolitan Police Department is seeking the public's assistance in locating 17-year-old Asiana Thurman, who was last seen in the 1300 block of Ridge Place, Southeast on Wednesday, July 3, 2019.
This incident was reported on July 12, 2019.
Asiana Thurman is described as a black female, with a light complexion, 5'6" in height, 130 pounds, brown eyes, and red hair. She was last seen wearing a black shirt and black shorts.