Name: Anyeli Zarate Chan
Missing Since:
Thursday, November 2, 2023
---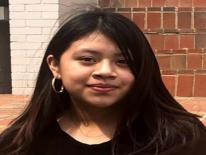 Thursday, November 2, 2023
The Metropolitan Police Department is seeking the public's assistance in locating 15-year-old, Anyleyi Zarate Chan who was last seen in the 1100 block of Massachusetts Ave NW on Thursday November 2, 2023.
The incident was reported on November 2, 2023 at 2:21 AM.
Anyleyi Zarate Chan is described as a Hispanic female, 5'1" tall, 125 pounds, with black hair and brown eye - last seen wearing a brown sweater , blue jeans and white tennis shoes.