Name: Jaylen Hardy
---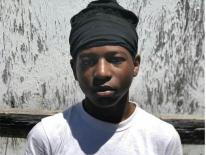 The Metropolitan Police Department is seeking the public's assistance in locating 14-year-old Jaylen Hardy, who was last seen in the 1300 block of Columbia Road, Northwest, on Sunday, July 1, 2018.
The incident was reported on Friday, July 6, 2018.
Jaylen Hardy is described as a black male with a dark complexion, 5'5" in height, 115 pounds, with short black hair and brown eyes. He was last seen wearing a black Levi's T-Shirt, black ripped jeans, black Nike shoes and a black skull cap.