Name: Ebenera Addo Mills
---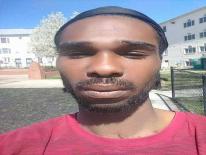 The Metropolitan Police Department is seeking the public's assistance in locating 27-year-old Ebenera Addo Mills, who was last seen in the 1600 block of Montana Avenue, Northeast, on Wednesday, July 3, 2019.
This incident was reported on July 23, 2019.
Ebenera Addo Mills is described as a black male, with a dark brown complexion, 5'9" in height, 140 pounds, with brown eyes and black hair. He was last seen wearing a white tank top, jean shorts, and black puma slippers.